October 4, 2019
Dear Benjamin 
School
 Family and Friends,
It is with great excitement that I write to announce that David C. Faus, MS.Ed. has been unanimously selected by The Benjamin 
School
's Board of Trustees, following the unanimous recommendation of the Search Committee, as Benjamin's next 
Head
 of 
School
 effective July 1, 2020. Mr. Faus, who will succeed Interim 
Head
 of 
School
, Tom Reid, was selected from nearly a hundred candidates, and we could not be more thrilled to welcome Mr. Faus to our community.
Mr. Faus will be joining our Benjamin family from his current position as Headmaster of St. Paul's 
School
 for Boys in Brooklandville, MD – a position he has held for seven years. At St. Paul's 
School
, he guided the completion of a comprehensive master plan for the 
school
's 125 acre campus and spearheaded the implementation of the 
school
's five-year strategic plan. Other major accomplishments include creating  a K-12 Academic Counsel to ensure a comprehensive 
school
-wide curricular scope and sequence, a new branding campaign to enhance enrollment, and leading the 
school
's $42 million capital campaign. Prior to this most recent position, Mr. Faus served for eight years as 
Head
 of 
School
 at Falmouth Academy in Falmouth, MA. Mr. Faus' independent 
school
 career spans almost 40 years with a variety of experiences that range from teaching and coaching, to senior administrative positions including Dean of Students and Upper 
School
Head
. 
Mr. Faus graduated from Kenyon College with a B.A. in history and sociology and he holds an MS.Ed. from the University of Pennsylvania's Independent 
School
 Masters Program. He and his wife, Holly, have two children: their daughter, Libby, is a 2015 graduate of Boston College, and their son, John, is a Senior at the University of Miami.
"I am deeply honored to have been selected as the next 

Head

 of 

School

 at The Benjamin 

School

. During my time on the campuses, I was impressed to see Nancy and Marshall Benjamin's commitment to excellence and community is still essential and thriving 60 years after the 

school

's founding. A focused commitment to excellence in academics, the arts and sports along with nurturing the whole child and instilling the Benjamin Values are all goals to which I am profoundly committed. Holly and I cannot wait to join this remarkable community," said Mr. Faus.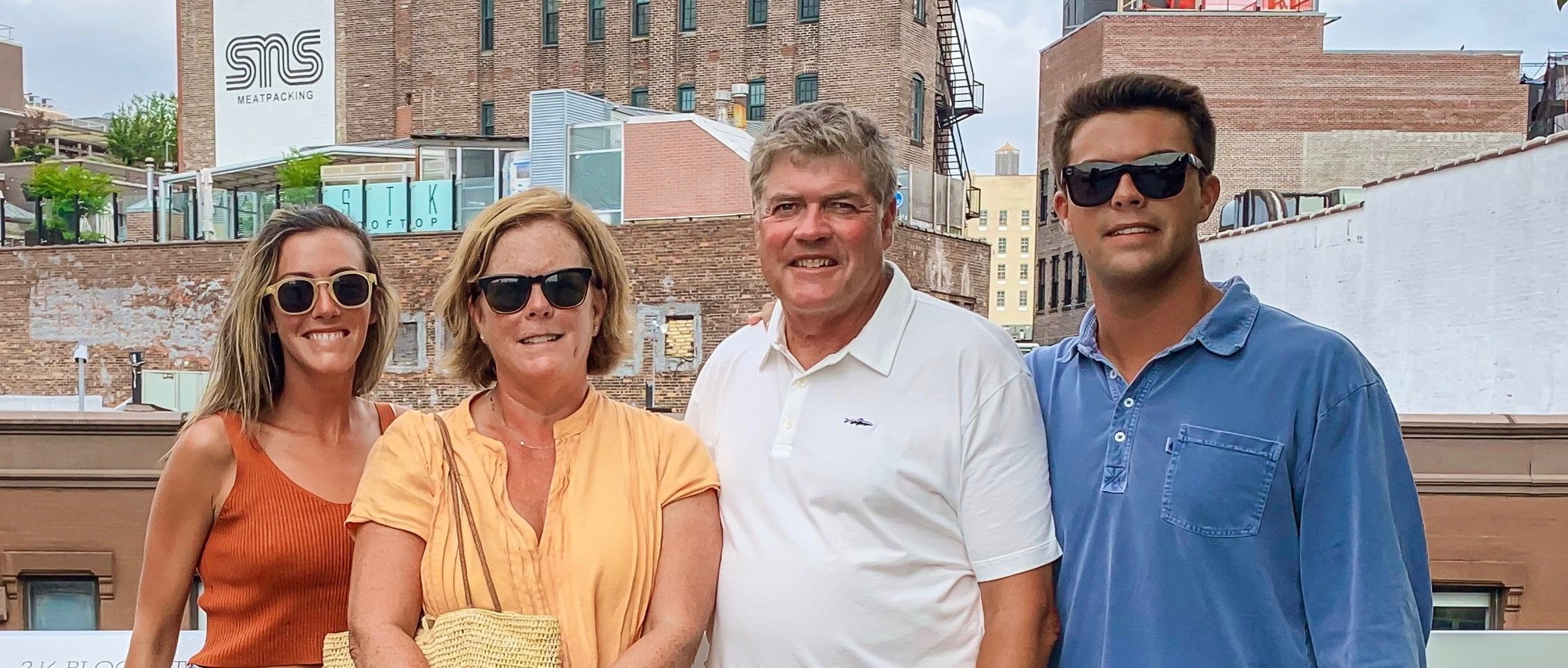 Those who know him well describe him as a strong and committed educator who is "omnipresent" on campus. A fellow 
Head
 of 
School
 said that "Dave's experience and depth of character are preeminent, and his careful, strong, and warm leadership will move a 
school
 forward with an eye on preservation and cultural community building."
The Benjamin community provided high praise for Mr. Faus in the survey feedback. "David came across as kind, genuine and passionate about his position," wrote one person. Another described him as "understanding that this is not a job, but a calling"; many were impressed with how well his academic philosophy aligns with our Benjamin Values. 
This appointment is the result of an extensive search process conducted over the last nine months under the guidance of Carney, Sandoe & Associates. The Search Committee sought input from all of Benjamin's constituents throughout the process. The initial list of nearly 100 candidates was narrowed to three qualified and compelling finalists for in-depth and extensive 2-day interviews on campus. The feedback that was received from the Faculty Advisory Committee, faculty, administration, parents, alumni, and trustees was invaluable, and I want to personally thank all those who contributed. A special thanks must be extended to the Search Committee who volunteered an extensive amount of their personal time on the process.  Moreover, this search would not have succeeded without the dedication of the Co-Chairs of the Search Committee, Jill Fried and Kelly Perkins, who shepherded the process for the entire nine-month period and whose leadership and direction we could not have done without. On behalf of the Board of Trustees and the entire Benjamin community, I thank them for their incredible work.
Under the excellent leadership of Interim 
Head
 of 
School
, Tom Reid, the 19-20 
school
 year is off to a fantastic start. While pushing forward the 
school
's strategic plan initiatives, Mr. Reid will also be working closely with Mr. Faus on the leadership transition so that Mr. Faus will hit the ground running in July 2020. 
Please join me in welcoming Mr. Faus and his wife, Holly, to the Benjamin community. We believe that Mr. Faus embodies the values, character, integrity and vision that will continue to lead Benjamin forward in its position of excellence.
Best wishes,
Ari Zur
Chairman, Board of Trustees